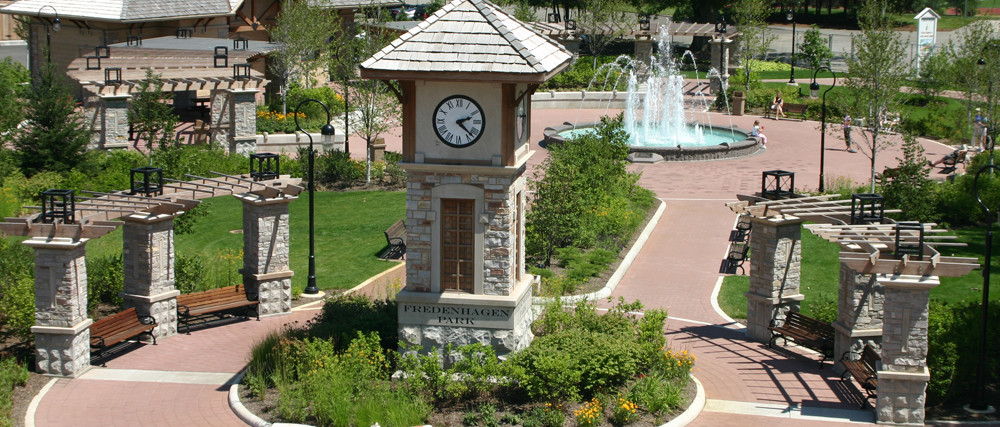 NDP Staff
---
The Naperville Development Partnership Convention and Visitors Bureau are filled with a versatile and uniquely talented group of individuals. Each member is important and keeps the Bureau running smoothly and excelling in its promotion of Naperville as a destination to invest, visit, stay and enjoy! Learn a little bit about each staff member!
Christine Jeffries - President - Economic / Industrial
---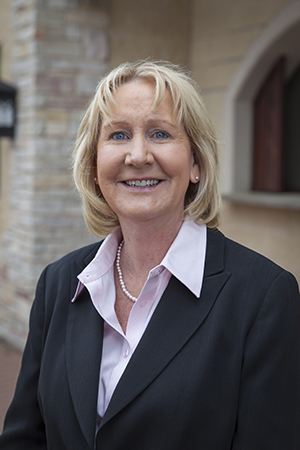 Christine is the president of the Naperville Development Partnership Convention & Visitors Bureau. She has been in the field of economics for over 30 years, and has been at the NDP for more than 18 years. Christine is a graduate of Loyola University Chicago with a degree in Public Administration. She has served on transition teams and was president of the Illinois Economic Development Council where she was named Economic Developer of the Year. She is responsible for attracting and retaining millions of square feet of development in office, industrial and retail in Naperville. Christine loves Naperville and is often heard telling people to "Shop Naperville!"
Fun Facts About Christine...
She is #5 in birth order and started a #5 Club.
She belongs to a People Magazine Book Club.
She is looking forward to another White Sox World Series win!
Ann Zediker - Finance and Human Resource Manager
---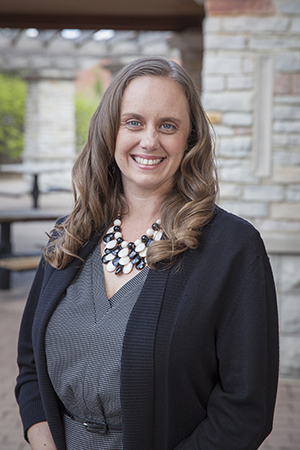 Ann is in charge of the Human Relations and Accounting efforts at the NDP/NCVB. Ann graduated with a degree in accounting. She has been budgeting and overseeing how the NDP/NCVB spends money for about 10 years. She describes her job as taking good care of people and making sure they are paid on time. This management is hugely necessary in a work setting, and Ann's work makes all the difference for the staff.
Fun Facts About Ann...
She loves Italian food.
Cardio kickboxing is a favorite hobby of hers.
She has led many community outreach activities.
Shannon Kunicki - Assistant to the President
---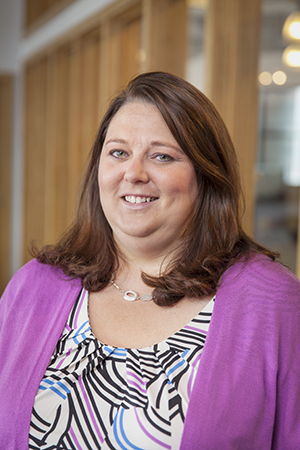 Shannon is the Assistant to the President at the NDP/NCVB and has been working here for more than 10 years. However, she can also be referred to as the jack of all trades. She takes care of everything that needs to be done, beyond just what the president needs. Office manager, event runner, president's assistant—Shannon's roles are numerous. Shannon's tireless work, organization and loyalty add fantastic qualities to our staff!
Fun Facts About Shannon...
She wanted to be a marine mammal trainer.
She sews in her spare time.
She has always been an avid dog lover.
Becky Farver - Naperville Convention & Visitors Bureau - Director of Sales
---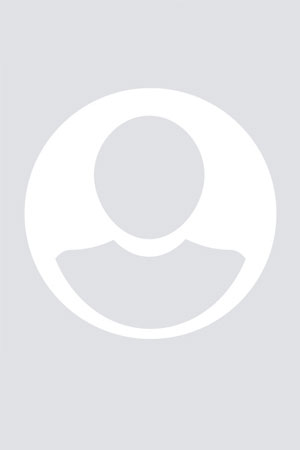 Becky is the Director of Sales for the Convention and Visitors Bureau. She joined the staff in March 2016 and is a great addition to the team! Before working with the NCVB, Becky was with Marriot Hotels for 12 years. At the Bureau, Becky can be found partnering with hotels, restaurants and banquet facilities located within the Naperville area. She works hard to increase tourism and bring groups to the city of Naperville. Becky is an expert at engaging with others and making people feel comfortable and welcome. The NCVB is so glad to have such a hardworking and lively newest member!
Fun Facts About Becky...
Her favorite week of the year is Shark Week
She has a Boston Terrier named Bella.
She enjoys going to concerts (especially Drake).
Mike Gronek - Naperville Convention & Visitors Bureau - Marketing Director
---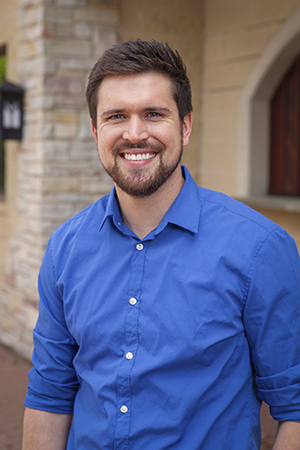 Mike is the Convention and Visitors Bureau Marketing Director. He has a graphic design background and attended the Illinois Art Institute. The design and media tools he has acquired over the years enables him to provide creativity and skill to the Visitor's Bureau. Mike is a people person and loves interacting and engaging with others. His friendliness allows him to help people have fun in Naperville, as he showcases Naperville in a vibrant and exciting way.
Fun Facts About Mike...
He loves chicken wings.
He plays more video games than he cares to admit.
Snowboarding, skydiving and whitewater rafting are a few of his favorite adventurous hobbies.
Jenna Caymaz - Graphic Designer
---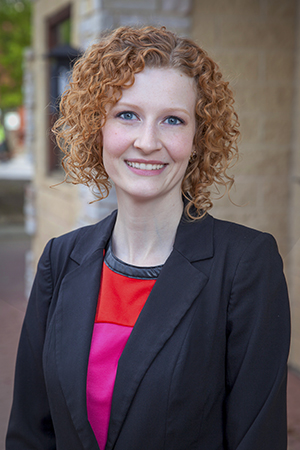 Jenna is the Graphic Designer for the Visit and Dine Naperville print ads. She studied graphic design at the Illinois Institute of Art and graduated in 2005. Her passion and talent for creative design is evident in her magnificent work. All of the printed brochures and ads of the Visitor's Bureau are created carefully by Jenna. Her expertise greatly helps to visually represent the dining and visiting attractions of Naperville. The NDP/NCVB is delighted to have Jenna on the team!
Fun Facts About Jenna...
She is a huge cat lover.
She has an old key collection.
Dancing is a great passion of hers.
Mike Panas - Web Designer / Social Media Manager
---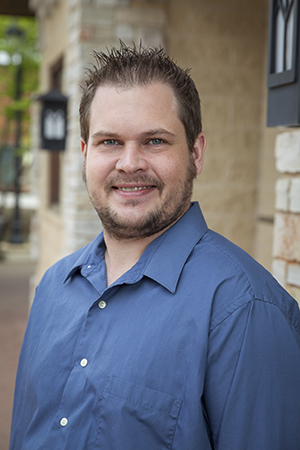 Mike manages the Visit Naperville and Dine Naperville websites, and also works on social media for the Visitors Bureau. He attended Robert Morris University and has been working with print and web design for over ten years now. Mike uses his talent for web construction to make our websites user friendly and inviting for visitors. His diligent work on the NDP/NCVB's media keeps visitors informed and interested.
Fun Facts About Mike...
He played hockey for over 30 years.
He has a 2-month-old, a 2-year-old and a 5-year-old.
Mike is a true Chicago Blackhawks super fan.
Julie Rizzo - Administrative Assistant
---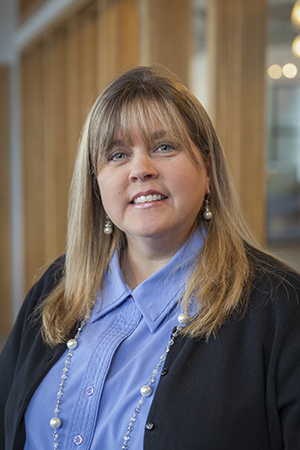 Julie is known as the Administrative Assistant at the NDP/NCVB. Her job includes greeting guests that visit the Bureau and those who call for assistance. She maintains the calendar of events to inform visitors of what is happening in Naperville in the upcoming months. Julie's job is usually centered on organizing and preparing the office for meetings and events. Because she is usually the first person to communicate with visitors, Julie is lovingly referred to as the office's "shortstop". Her hard work and warm welcomes make the Visitors Bureau run smoothly.
Fun Facts About Julie...
She has 9 siblings who all live in the Naperville area.
She is a huge fan of kite-flying.
She can usually be found singing or listening to music, and loves going to concerts.
Carolyn Dieckman - Chief Volunteer and Assistant Greeter of Guests
---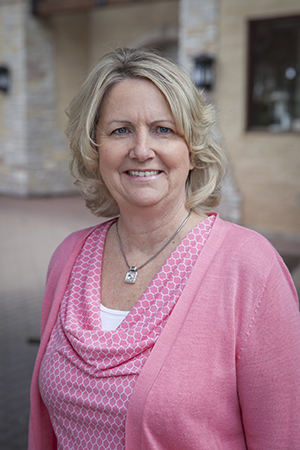 Carolyn is the office's chief volunteer and assistant greeter of guests. She is a graduate of Northern Illinois University with a degree in Computer Science. At the Visitors Center, Carolyn assists in any area she is needed. She works with Jenna to update information in brochures and with Julie in greeting visitors and answering any questions they may have. Carolyn's loyal dedication allows everyone in the office to count on her assistance. Her generous help is greatly appreciated by her coworkers.
Fun Facts About Carolyn...
She loves to go boating.
Her happiest moments are when she is spending time with her two college kids.
As a volunteer at the NCVB, Carolyn works for food—and loves it.