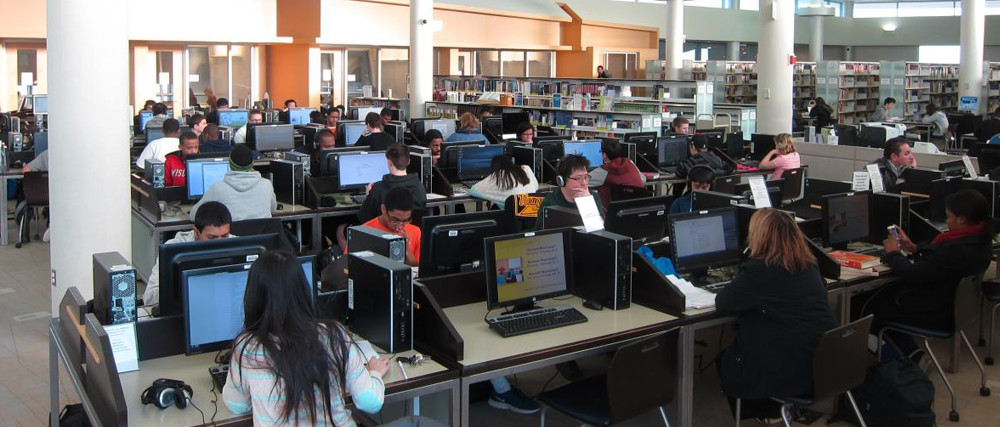 Nichols Library
---
History
---
For more than 110 years, the Nichols Library has been an important part of the City of Naperville. The kinship began with a $10,000 bequest from Professor James Nichols. He did not want any Naperville child to be without books as he had been while growing up. On Sept. 22, 1898, the Nichols Library opened its doors to serve Naperville's 2,200 residents.
For the next 88 years, the stone building on Washington Street served the growing community. (Stop by Nichols today to see a miniature replica of the original building in the upper level lobby.) During the 1950's Naperville's population had grown to 7,023, the library's collection had 12,323 volumes, and its annual circulation reached 21,119. An addition was added to the building in 1961, however the building reached capacity by 1979.
By the early 1980s, 10,000 volumes were stored offsite. Children's storytimes were heard in a damp basement. Library users and staff literally brushed shoulders as each went about their library tasks. Something needed to be done! Enter the "new" Nichols Library built at 200 W. Jefferson Avenue. The $6 million, 63,300 square foot facility opened on March 11, 1986, four times the size of the building on Washington Street. The "new" Nichols Library opened with 143,191 books, audio-visual materials, periodicals, and other items to serve the 67,371-member community.
On March 11, 2011, the "new" Nichols Library celebrated its 25th Anniversary. Today the Nichols Library houses over 350,000 items and includes many new formats such as downloadable eBooks, eAudiobooks, and eVideos. When the old Nichols opened in 1898, 637 items were checked out during the first year; today over 109,000 items are checked out each month.
Location
---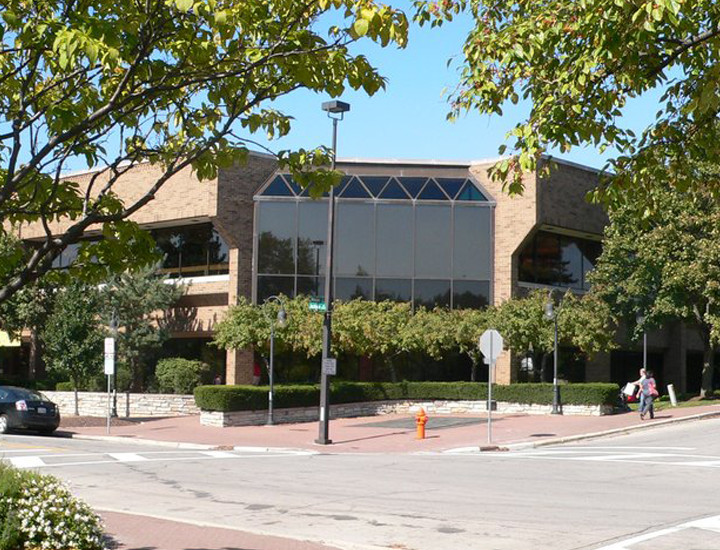 200 W. Jefferson St.
Naperville, IL 60540
PHONE NUMBER: 630-961-4100
WEBSITE: www.naperville-lib.org
Adult Computer Lab
---
The adult computer lab at the Nichols Library features 47 PCs and 2 Macs. There is also 4 stations with scanners. All stations have internet access. The computer lab at the Nichols Library has a wide variety of software to do everything from working on a letter to scanning photos to playing videos. Each PC is loaded with Windows 7, Internet Explorer, Chrome, Microsoft Office Suite 2013, and additional software.
Children's Computer Lab
---
The children's computer lab features 3 PCs with internet and online databases and 7 PCs with childrens games.
Printing is available at both computer labs.
Quiet Study Room
---
Looking for a quiet place to work or study? They have a large quiet room at the Nichols Library for you to use. If you want to bring your own laptop and use their free wifi, you can use it for as long as you want. Simply connect to our public network and you're in.
Group Study Room
---
They have seven group study rooms, with a capacity of 2-6 available for public use. These free rooms are available on a first come first served basis, for limited time periods. The Library's group study rooms are designed to meet the needs of patrons who want to work together in small groups for limited periods of time.
Meeting Room Rental
---
The Nichols Library has 1 meeting room that is available for rent. It can accommodate anywhere from 65-180 people depending on the set-up.